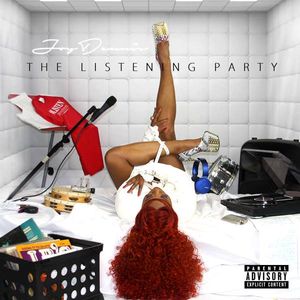 The long awaited CD from Jacksonville's own Joy Dennis - I gotta tell ya, from the opening track "The Listening Party" Featuring JDash. the whole CD is packed with Soul, R&B, Hip Hop, and Fresh Funkiness..... This is a two CD set, and you will find yourself grooving and dancing all day long.
The CD is packed full of Talent, Joy wouldn't have it any other way... Jay (JDash) Johnson who performed and produced quite a few tracks on the project, "Top Shelf People", and John Parkerurban to name a few.
There is even a Bonus Track from First Coast Friends of Funk - "First Down on the 1" which we are honored to be a part of the project. The song features Joy Dennis on Vocals, Joe Senger on Bass, Drums, and Percussion Programming, Danny Bedrosian - Keys, and Jesse Cruce on Guitar. This track originally appeared on the FCF of Funk "Up Yo Game" release, and we are looking to put out a club/dance mix soon, just in time for Football Season!
So a big congrats to Joy on the New Shit, I dig it and I'm sure you will too!
Check out www.joydennismusic.com for details on how to get the new stuff.....
PS, shout out to Daryl Phenneger on the Recording and Engineering of this project, nice work bro!