New Limited Edition CD Single Available Now....
Featuring Two Songs Recorded in 2013, but never released on CD
LEAVE ME LONELY
IT's ALRIGHT
Order on Line on the Merch Page or contact us at jsenger1@comcast.net for details.
Not a lot of copies available so act quickly!
Featuring Brady Clampitt on Vocals and Guitar, Ninos Khanania on Bass, Tom Rowe on Sax, Joe Senger on Drums / Mandolin / Acoustic Guitar and special guest Eric Brigmond on Keys. Cover Art by Sergio Lazo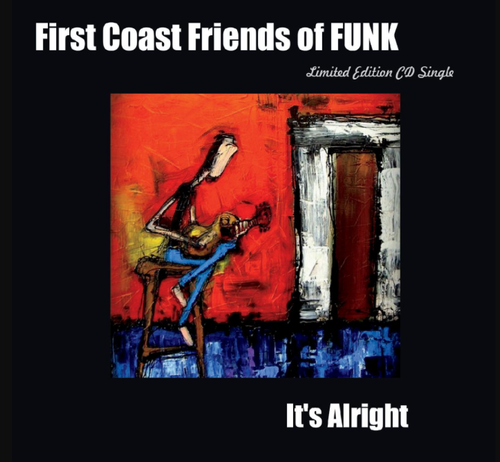 New Project by Shawn Pfaffman featuring Drummer from "FCF of FUNK" Joe Senger & Dorian Lopez - "Papidisco"
FLO 'N GRITS
Shawn Pfaffman - Keys/Vocals
Dorian Lopez - Percussion
Joe Senger - Drums / *Bass-Rap on the song New Generation" Also written by Joe
Check the video to the left - "I-9" from the upcoming Album Release
Limited Edition 7" Record
New Limited Edition 45 RPM 7" Vinyl Record available...
First Coast Friends of FUNK
Featuring "She Don't want no tambourine" and "Funk in my kitchen"
Click the music player below to listen to the tracks.
Check out the Funky Merch Page for details...
 Try Mail Order and Save!