Update - Project delayed until 2018, looking at a Fall 2018 release and shows.
Well studios are important, and their are great ones all around Jacksonville. First CD "Never Too Late" was recorded all over Jacksonville in Garages, basements, and out houses but salvaged and Mixed by Stan Martell and he killed it, the next couple tracks  (Leave Me Lonely and It's Alright) were recorded at A1A by Delaney Lewis, then later mixed by Daryl Phenneger. The "Up Yo Game" CD was recorded in several places including A1A, Danny's Home Studio in Tallahassee, Jesse's Dad's Studio in Palatka and Daryl Mixed this as well. The sound is smokin and Daryl is the Man as well.
I really dig working with all these guys, all of them are very good at what they do, and I see myself coming back to them again. But this time is different..... I want nostalgia, real tape, real flow.....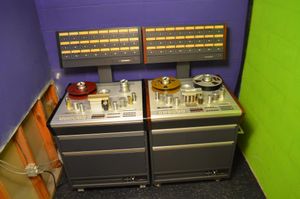 Where do you do it , where do you go.
Well to be honest, I wasn't sure until a few months back when I attended a benefit for Retrophonics Studio.
It was a great night to see the local music biz come together to help out a pioneer in the field, Jim DeVito.
I really thought about my plan to record in more of a live format this time, giving the rhythm section more feel and tightness. And to just jam with these guys, and do some Live Shows... it's been too long.
Thinking this over, I said to my self, let's do it at Jim's place. I have recorded there before with a Rock Band "747" , Brady has, Jesse has, Ninos has worked with Jimi as well, and almost everybody has been through the place I think, at least one time or another. 
By the way, Brady/Jesse/Ninos/and myself is going to be one tight ass rhythm section.... just sayin.
There will be some cool guest spots as well, we'll see what happens musicians are fickle LOL.
Working on some preproduction now, hope to start rehearsals in Early August..... More to come!