The New Vinyl Album - Winter 2023 Release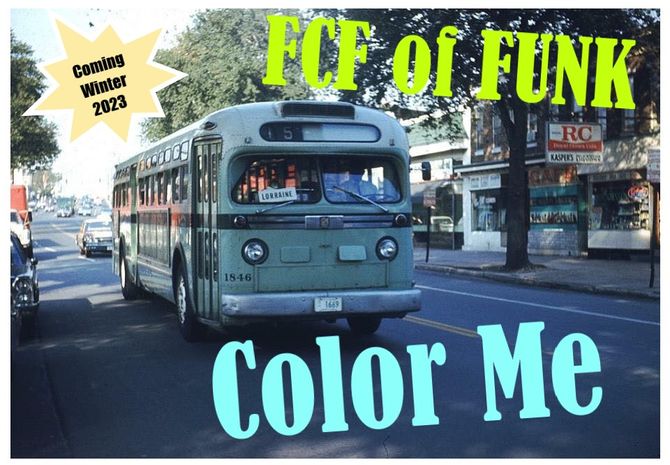 The Ground Work is being laid for a New FCF of Funk Vinyl Album for Winter 2023.
It is long over due, but it will surely worth the wait I promise!
The Vinyl Album "COLOR ME" will contain 5-6 brand new tracks with some special guests on Side A, and Side B will be the "Up Yo Game" Album from 2015 including the songs below.
YUALWAYSUPINMYBIZMIS, Losing my Senses,  PSYCHOLOGY, Funky Cheese Pie,, & STILL AIN'T AS BAD?
Be on the lookout to pre- order yours soon...
Limited Edition CD Single Available Now....
Featuring Two Songs Recorded in 2013, but never released on CD
LEAVE ME LONELY
IT's ALRIGHT
Order on Line on the Merch Page or contact us at jsenger1@comcast.net for details.
Not a lot of copies available so act quickly!
Featuring Brady Clampitt on Vocals and Guitar, Ninos Khanania on Bass, Tom Rowe on Sax, Joe Senger on Drums / Mandolin / Acoustic Guitar and special guest Eric Brigmond on Keys. Cover Art by Sergio Lazo