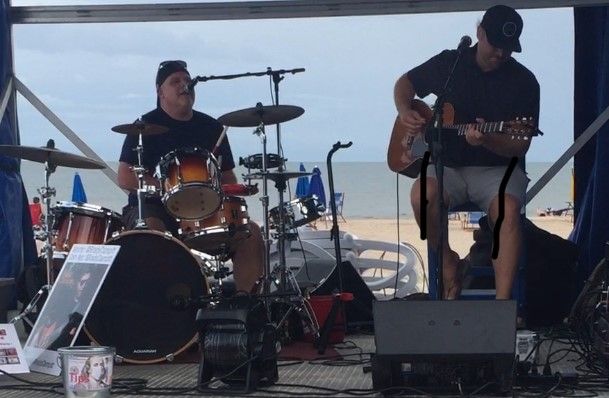 Keep an eye out for the.....
"Friends of FUNK DUO"
Playing some cool funky jams to make booty's shake. Sending great vibes.
Great for Beach, Pool, Cocktail Parties, and Socially Distant Events.
Bars, Parties, and  Private Events.
For Bookings contact Joe Senger at  jsenger1@comcast.net
Currently Playing at the Sandbar at the main beach in Fernandina.
Great food, great staff, and beautiful views.....
Check our calendar below for upcoming dates, and come party with us.
We always have merchandise available for sale.  CDs, Records, Etc.
Check out some FCF of Funk tunes Brady was featured on ----------
0:00/2:29

0:00/4:35

0:00/3:02

0:00/3:07

0:00/4:48

0:00/5:05
The Gig Calendar
Previous events
Great place to eat, drink, and enjoy the Atlantic Ocean. Great staff as well, come on out and put your toes in the sand.
Brady Clampitt - Guitar, Vocals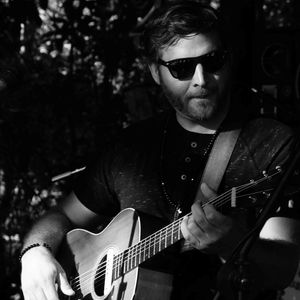 Brady Clampitt, the southeast's hidden treasure of a songwriter, is a Berklee College of Music Alumni, and lives a consistent extensive tour schedule, singing, playing piano, guitar, and lap steel on the road with multiple acts.
A word from Brady about his next record:
"I'm bringing back a diverse sound for the next record and I think it will be something for everyone can enjoy. THINK: Florida, Sun, & Sand! It's going to be a kick-back and relax collection of songs while also including a couple of groove-based tracks, and a barn burner or two."
Joe Senger - Drums, Vocals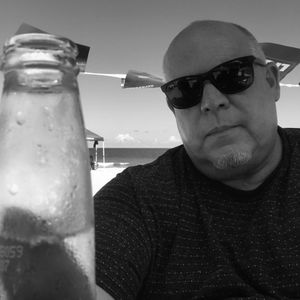 Joe was born and raised in Baltimore, Md. and moved to the First Coast in 2005. Currently living in beautiful Fernandina Beach, Fl.
Joe also grew up playing in his Brothers Funk-Rock band "Leaf" Their record "Food Stamps" was a international DJ success!
Joe's Original Projects include "Standed Max" (Joe's Solo Project) "The Distractions" and "FCF of FUNK" - AKA "First Coast Friends of Funk"
He has also played in several First Coast Original projects including "The Brady Clampitt Band", The Johnson Brothers, 747, Gasoline 67, and a couple new projects for 2020 that include "COLD BLUES" and "FLO 'N GRITS" look for these releases in the fall/winter of 2020.
A New FCF of Funk Release is planned for 2021, many tunes are already written. Brady will be a part of the New CD for sure, and this will be a special project and an anticipated CD in 2021.
Joe is also the managing editor of the "First Coast Original Music Forum", check it out. Free promotion for First Coast Bands and Artists.
First Coast Original Music Forum Website
First Coast Original Music Forum Facebook Page